BLESS Health Programme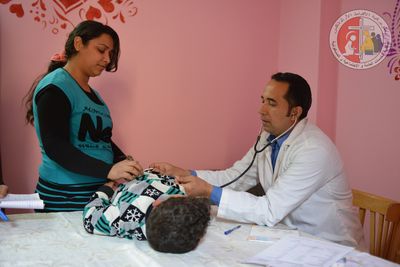 The Health Programme of BLESS works to develop medical services and health awareness within targeted communities. As part of the Integrated Community Development Program (ICDP), BLESS aims to ensure that all communities have access to basic medical services and treatments, as well as various public health classes and seminars.
Primary Objective:
To increase the general health and awareness of targeted communities, and ensure that all community members have access to medical services by: 
Offering public health seminars and classes, open to all community members.
Establishing mobile clinics with volunteer healthcare professionals. 
Creating Community Health Awareness Campaigns.
Providing paediatric and childcare classes for children and new mothers.
Actioning home visitations to increase health awareness amongst individual families.
Hosting training sessions for local cadres in first response medical services.
Developing local leadership amongst community members.